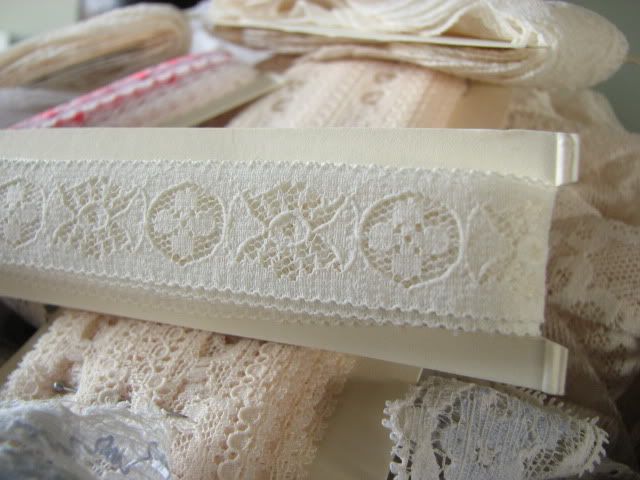 Twice a week while Beary is in preschool, the littles and I get to head to our favorite thrift stores to see what's new. There usually isn't much, as the town only has 13,000 people and we only have two major thrift stores. And the prices! PUHlease. I once found a Mrs. Butterworth syrup jar, cleaned out and label removed, marked at $2.99. Serious! But occasionally I find some great deals on truly amazing things. This happened on Tuesday when I found yards and yards of vintage lace for under a dollar a bag, AND it was 40% off day!
There was some really wide stuff in the bag, perfect I think for making some ruffly lace pillows for Boo's room (shabby chic theme) And do you see that beautiful red heart piece on top?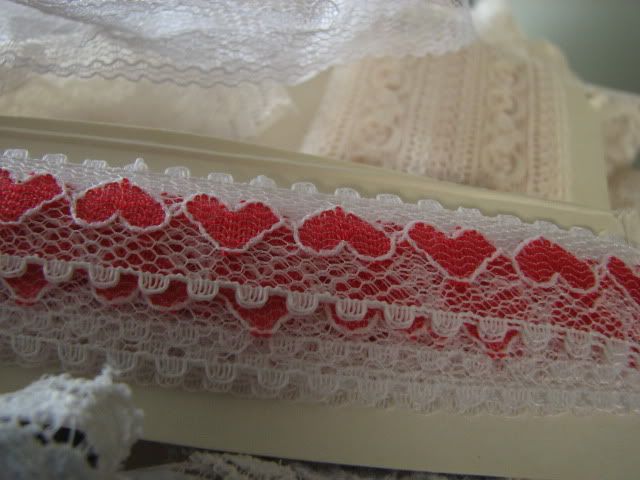 Perfect for v-day! (if I can kick this sinus infection with enough time to create!)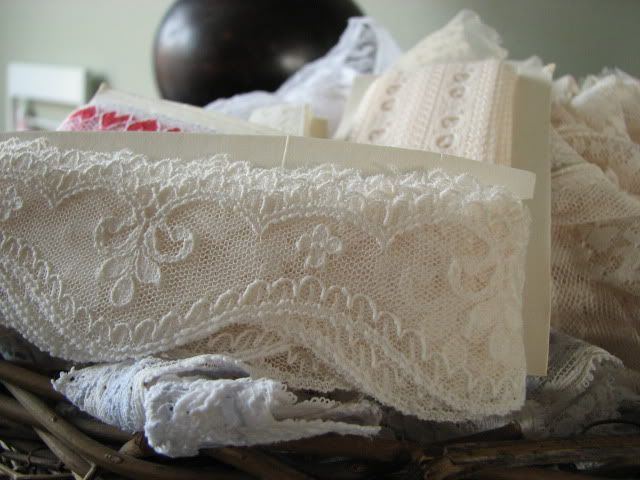 Love the scallops on the one above. It may end up in some form on an Easter dress. (ok, totally off topic, but I am SO excited to have three little girls to sew coordinating dresses for!)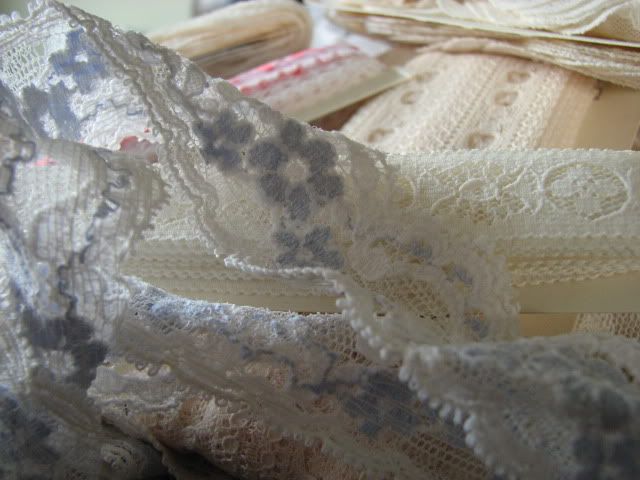 Lots and lots of this blue stretch lace. It reminds of me of something you'd make a garter belt out for your wedding day. Any ideas as to what I should use it for?
Here's a bit of sunshine to brighten your day: