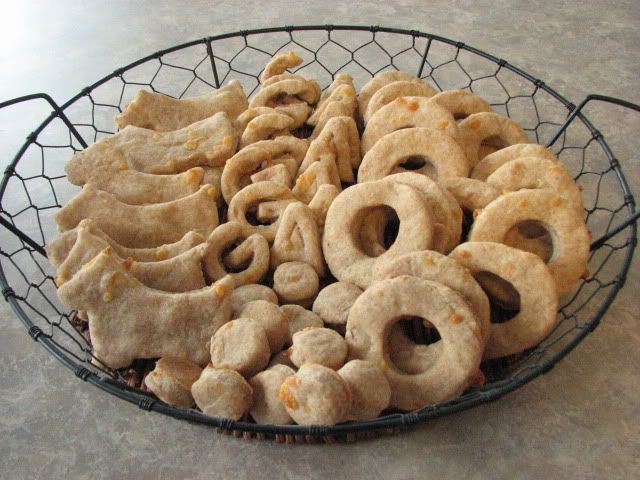 So today is Sunday, and I just don't feel like creating much on Sundays. Maybe that's because I stayed up until midnight last night making recycled t-shirt gauchos from Lil' Blue Boo's
tutorial
. But I can't seem to go one day without doing
something
different, so I whipped up these delicious (I think?) doggie biscuits for my pups. They are really easy and come together in just a few minutes! One of my new year resolutions is to pay more attention to my dogs. In 2009 they got back-burnered with all that was going on, and this year I'm going to change that!
The recipe:
1 1/2 cups whole-wheat flour
1 3/4 cups all-purpose flour
2 tsp. garlic powder
1 egg, beaten
1 cup buttermilk
1 cup shredded cheddar cheese
2 Tbsp. grated parmesan cheese
1/2 cup oil
Combine flours and garlic, set aside. Mix egg, buttermilk, cheeses and oil together. Slowly add to flour mixture until you get a stiff dough.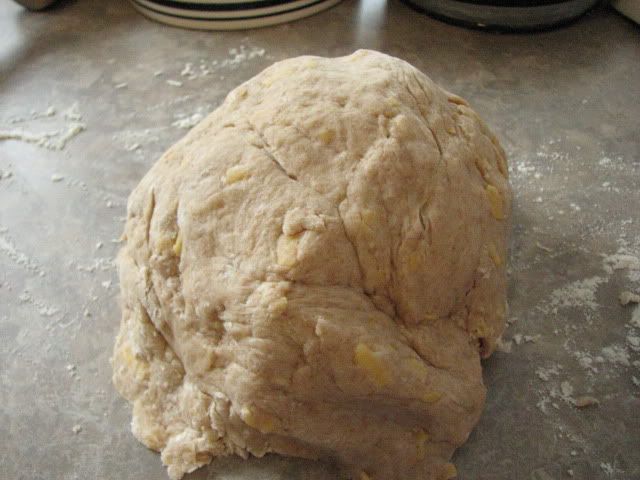 Roll out dough on floured surface until about 1/4" thick (or thicker if you want really big biscuits) Cut your shapes, place on cookie sheet and bake at 350 for 15 minutes then 300 for another 10 minutes. (I experimented with this and it seems to make them a bit more crispy, but not burned)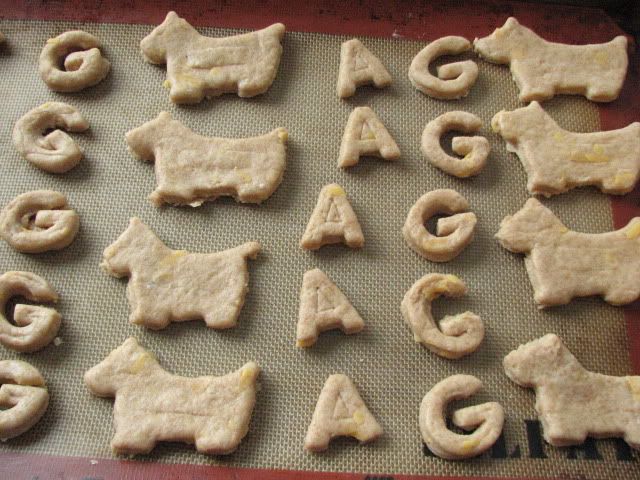 Cool on a wire rack, then savor the look in your pooches eyes when they realize that THEY get something from the oven for once!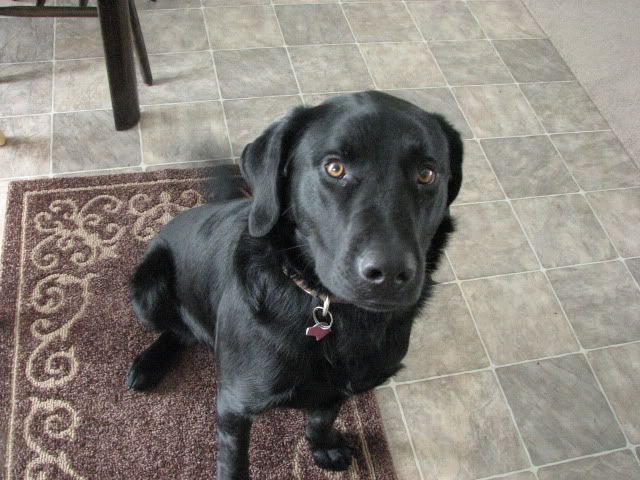 This is Gus. He loves treats more than anything. I gave him four, then went upstairs for a bit. A few minutes later he comes up with "that" look on his face...which means he feels guilty. Down the stairs we go, and sure enough this is what I found: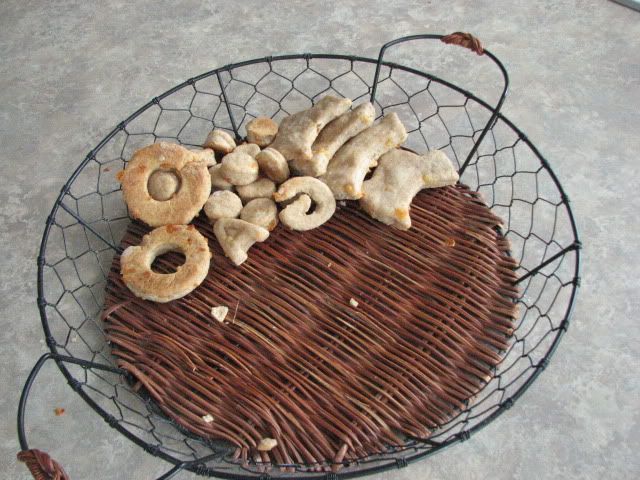 Bad Gus. Very very bad Gus. (see the guilty face?)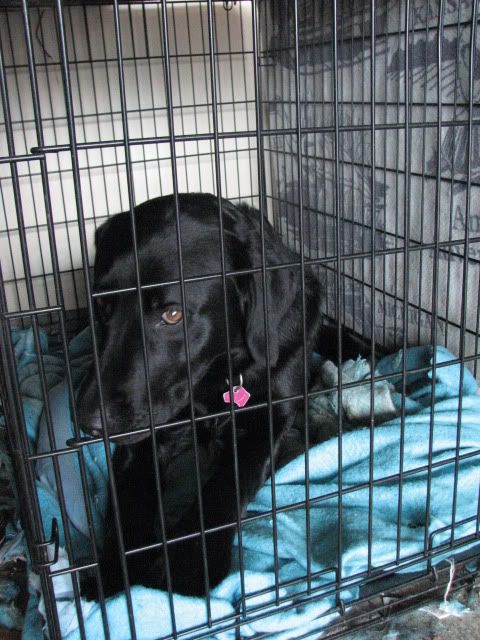 The rest are now for Abby. But for what it's worth, he was very, very sorry.