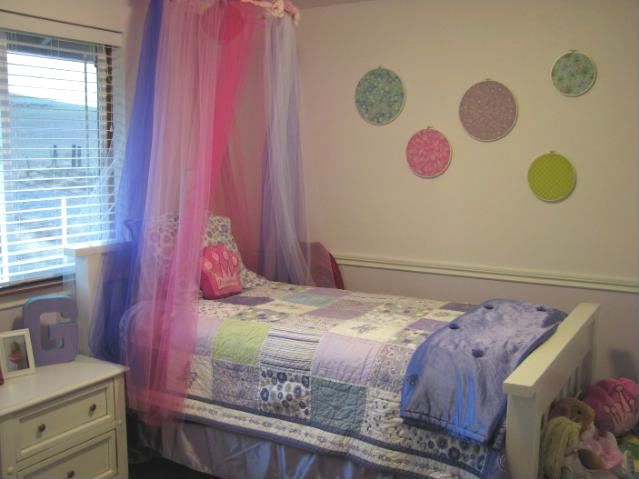 I *think* Beary's room is almost done! We got rid of an old, boring bunkbed and made her this bed from
knockoffwood's plans
. It was fairly easy, although we ran into some problems. We couldn't find quality lumber at our Home Depot (small store) so ran into some issues sanding down the stuff we could find. It's a little rough in spots, but we put those towards the back or inside. And in our haste, we decided to paint in a 35 degree garage. Not.a.good.idea. Seriously, the paint was getting thicker by the second! Soooo...we'll be more patient on our next project.
Almost finished! We added metal brackets to the inside corners of the frame to solidify it more. Also, we fit dowel ends into the screw holes for a more finished look. (and to prevent random little toys from getting shoved in the holes)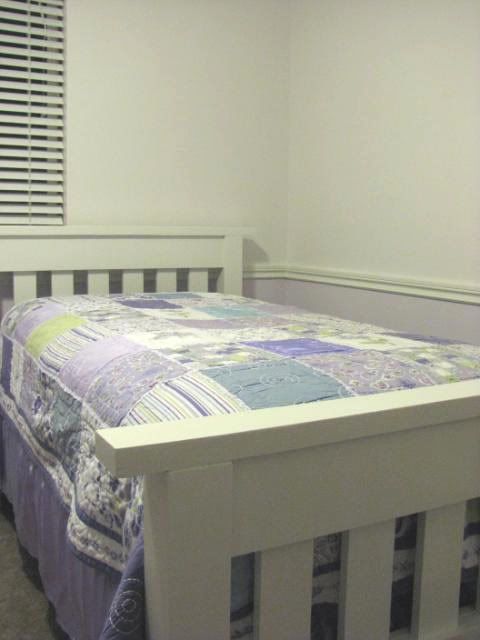 This is a heavy, substantial bed!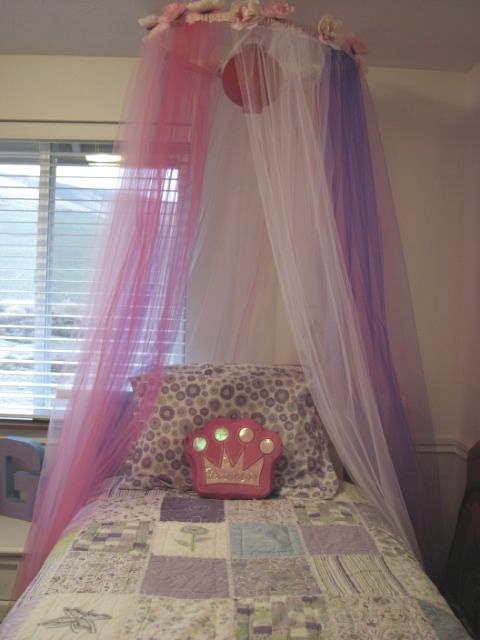 Doesn't the princess canopy from
this post
look darling?
I also added some embroidery hoop art to the big empty wall, although I think I'll try to find some custom art soonish.
She loves it!
Up next is this nightstand, that I got at a yard sale for $5. It was black with metal drawer insets. Ick! We painted it white for the moment, but I'm going to add beadboard to the drawer fronts. There is a big gap between the drawer front and the drawer trim, and it looks weird!
Linking up to my dear friend Nicole of
Frontier Dreams
giveaway. If you haven't seen her blog, go take a peek! She is simply amazing. And I'm so glad she's on my side of the nation now!