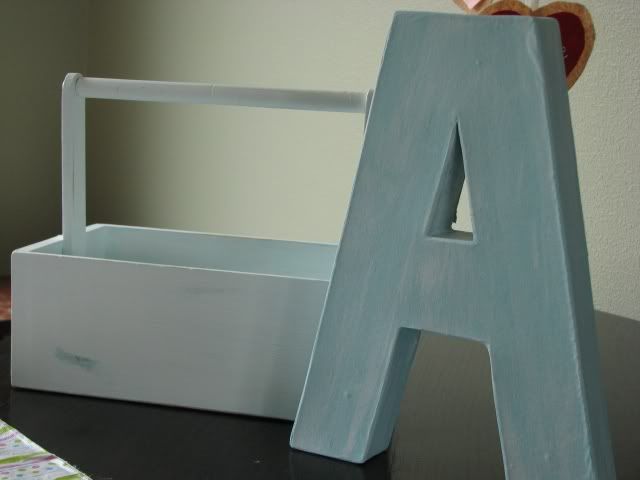 Part two of project get 'er done is painting some little things I've had laying around forever! Do you ever buy something (or find something!) with intentions of re-purposing it or painting it immediately, but find that three months later it's still sitting in your closet? I do this all the time, and I'm so sick of unfinished projects!
I've had these little things for Boo's room for a while, and because I am currently re-doing her room in a shabby beach theme, I decided to paint them in vintage whites and sea-glass blues. There is also a picture frame that somehow didn't make the pictures. I recently picked up a
Simply Shabby Chic bed-in-a-bag
from Target (along with the matching
flag banner
!) on clearance. LOVE it, and the colors are slightly more vibrant that they show online. They look great with her faded green walls (think really pale sea-glass green) and the new matching accessories match perfectly!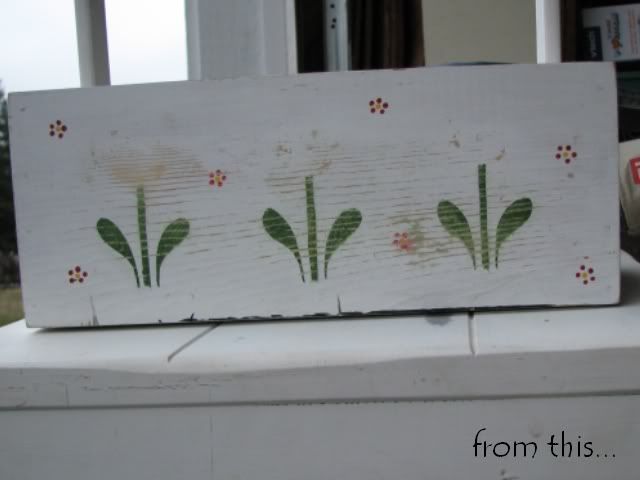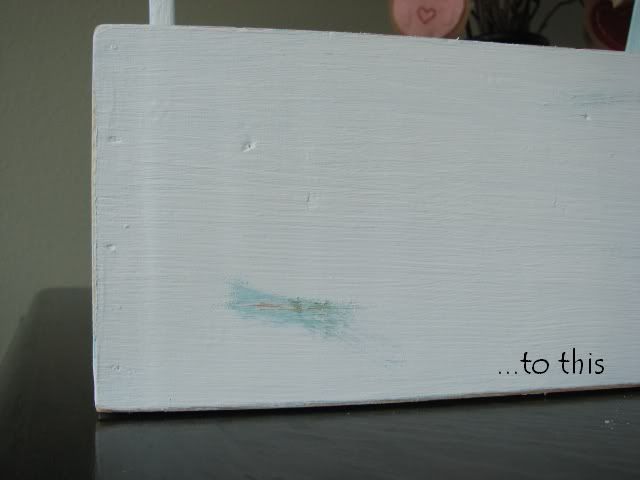 This little caddy will hold the tea set she'll get for her birthday next month.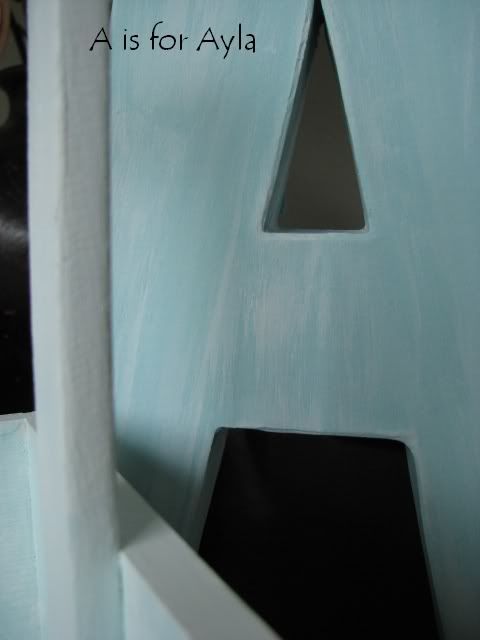 Gotta love these paper mache letters!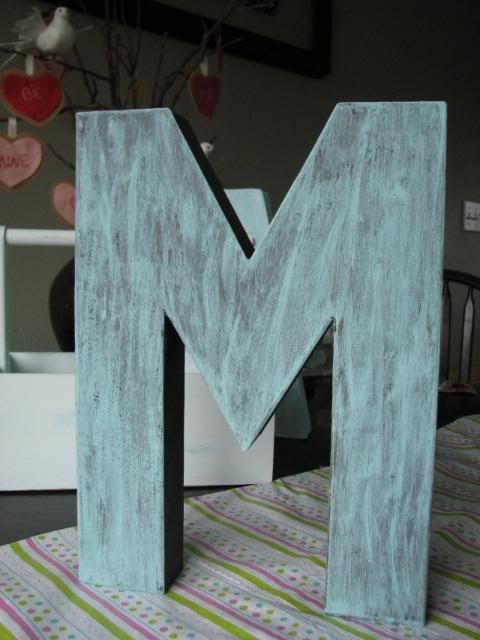 While I was at it, I painted another letter I had sitting around, this one to liven up our kitchen/dining area. I used raw umber underneath and some aqua tinted with Christmas green on top. Beary likes to "remind" me that our "wast name" starts with M! I'm considering buying two slightly smaller m's to spell "Mmm" as it sits in the kitchen window. But that could be another of Jill's dorky ideas!