Sorry it's been so long since my last post! It's been a crazy few days around here. You see, the way that the hubs and I operate is that we'll get an idea, or seven, in our heads and we absolutely HAVE to do it as soon as humanly possible. Which means the two days we get together are filled with never-ending projects. (I call this the DIY'ers curse) Over the next few days I'll post what we've been up to.
In our head the last few weeks:
Photos courtesy of potterybarn.com
Feast your eyes on the Brady locker system from Pottery Barn. We needed these for the garage (times three), and
Knockoffwood
had posted plans for them. (I seriously love this woman) Because they are *just* for the garage to hold coats, boots and the random handfuls of gravel and weeds, we made them from cheap plywood rather than dimensional lumber. And of course, we couldn't exactly afford the $2400 price tag to have them shipped from good ol' PB.
Here is what one half of our garage looks like. There is shelving all along the right side, but we're seriously needing some coat/shoe/dead flower/rock/bug storage!
So after....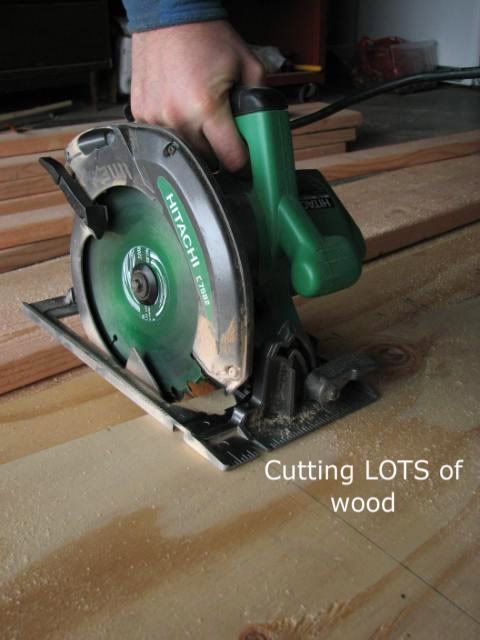 I then...
Finally...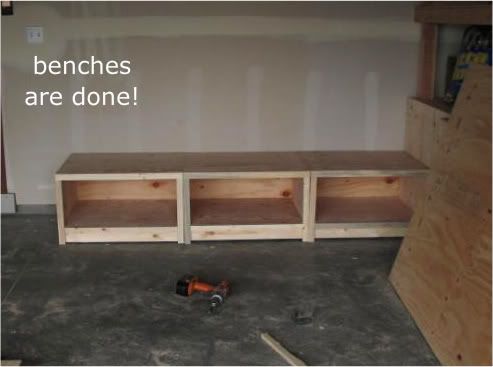 Hooray!
And they are currently getting a nice monotonous coat of "garage grey"
We changed a few things to minimize cutting the plywood, including making the back one piece rather than three individual pieces like she calls for in the plans. We also made them only 48" rather than the 50" she had because we could cut a sheet of plywood much more easily that way. And because we were using cheap plywood for the lockers, we added additional 1x2 trim to all visible edges. Now I've just got to find some hooks and we're good to go! For about $2300 less than PB.