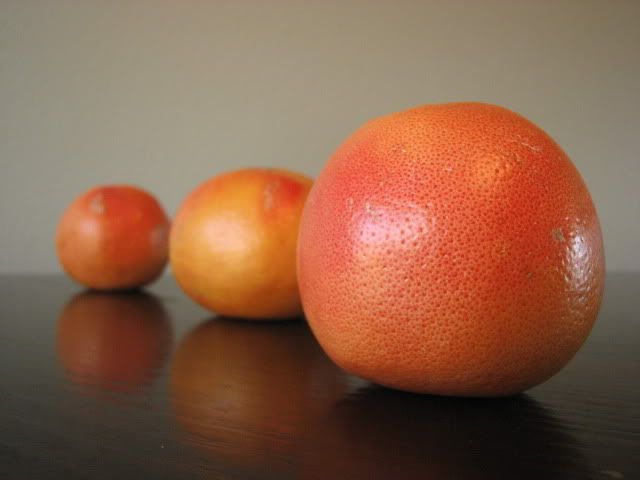 We had a wonderful, beautiful day today. It's so rare to get sunshine here in January, and today was warm and refreshing. I opened up the windows and let the fresh air wash away the sickies we had last week! After a bit of cleaning I'm feeling renewed, and the good light meant that I could play with my camera! This explains the random fruit arranged on the dining room table.
Here are some pictures of my girls'. Some people have asked who Boo, Beary and Binks are, so here you go!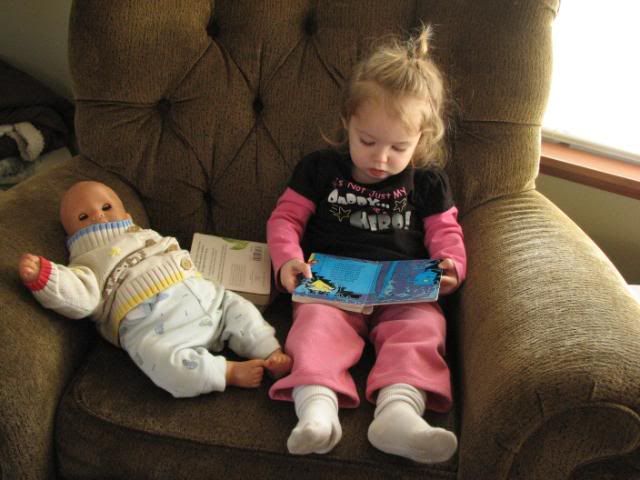 Boo is my middle girl, Ayla. She's entering those "terrible twos" in the next couple of months and I'm pretty sure she's practicing now. Here she is with "Bo," her little boy dolly. It's so funny to me that she chose for her baby to be a boy...very unusual for a little girl! She's also my little shadow, and loves to do mommy things.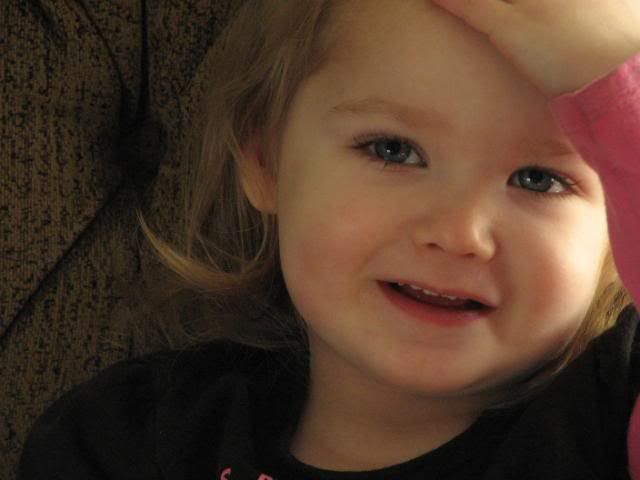 Beary, or Grace, is my oldest. She is a very "spirited" child that likes to test my boundries every chance she gets. ( I guess that comes with being four!) She has a heart of gold though (she's resting on my shoulder above) and adores going to preschool, where she gets to practice her letters. This is one of her favorite pastimes: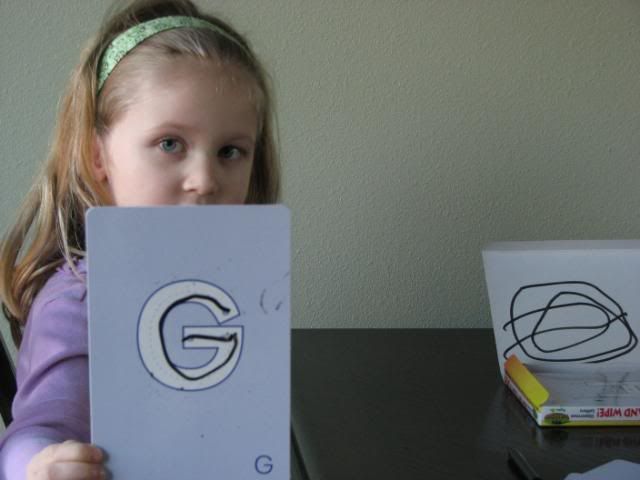 Moms: those cards are Kumon dry-erase cards. They come in uppercase, lowercase and numbers, along with a pen. SO awesome!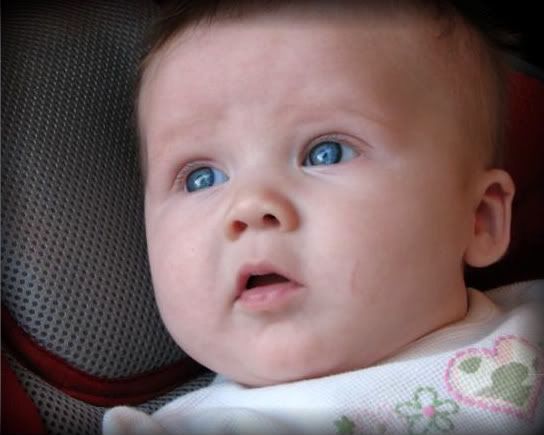 And here is Binks, my sweet little Norah. She's spoiled rotten, as she should be. After all, she is the youngest, the last, and had a rather rough start in the NICU for two weeks. I'm sure we'll be payed back for the "rules" we're breaking with her, but it's well worth it. She loves to smile and is discovering that her hands are actually useful objects, which is a delight to watch.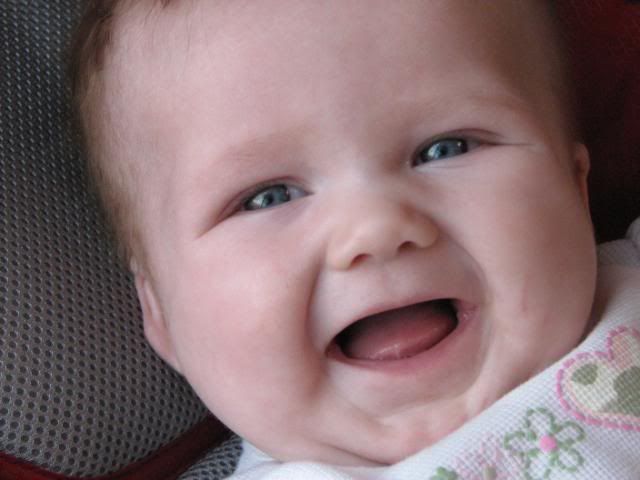 There you go, those are the lovely ladies that keep me on my toes!

So I need some help. I'm finally able to start working on some details that bother me in the house, and the dining room is a big one. It's a small space, and is open to the kitchen and the living room.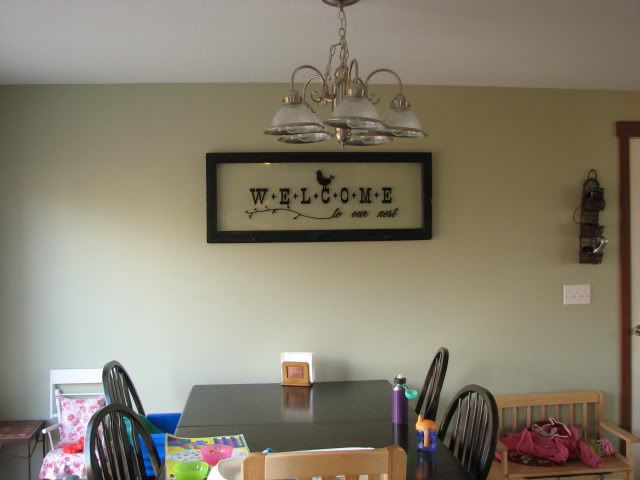 You can see the door to the garage on the right, and there is a wide open space to the living room on that side. The sliding glass door is on the left, just out of the picture. The kitchen is where I'm standing holding the camera. So, it's hideous, isn't it? Here are some things we know we're changing in the room:

We're making a new farmhouse table with a bench soon, and it will take up a good chunk of space. I think we'll turn it parallel to the wall. The chandelier light will be gone soon, and I am currently looking for suitable replacements. I hate that light with a passion! The little bench will disappear as well because we're building a cubby system in the garage, so won't need it anymore. What I need help with the most is the wall. It's a huge, ugly, boring wall! I was thinking of doing some faux-wainscoting as seen on
Frugal Home Ideas
, but I'm not sure how that will look with our trim.
The trim. Oh how I despise thee! Seriously folks, we're talking paper thin thermo-foil cherry colored trim. It was the only option when building the house, so we learn to live with it, but as soon as we can afford it, we're upgrading! I'm going to try a new primer to see if I can paint it in the meantime...any tips?

Any and all ideas will be greatly appreciated! I need some inspiration