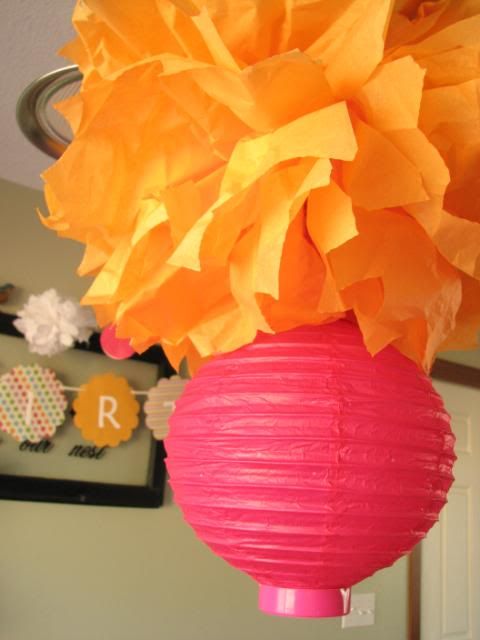 I had good intentions, really! I know I promised to post the details of the party planning as they unfolded, but my camera batteries chose last week to die, so I didn't get any more pictures taken until the party! And OH what a party it was. I discovered my house is way too small for 30 people. But it turned out great, everyone had fun (especially the birthday girl!) and of course all the little details came together perfectly. So here we go: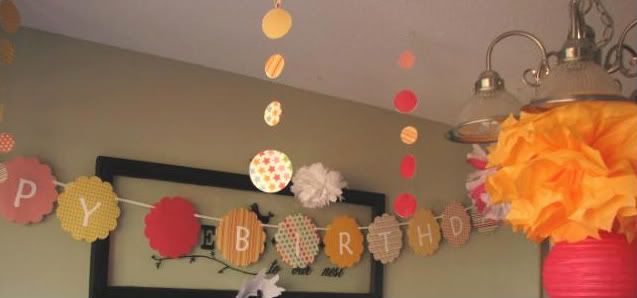 Hanging "polka dots"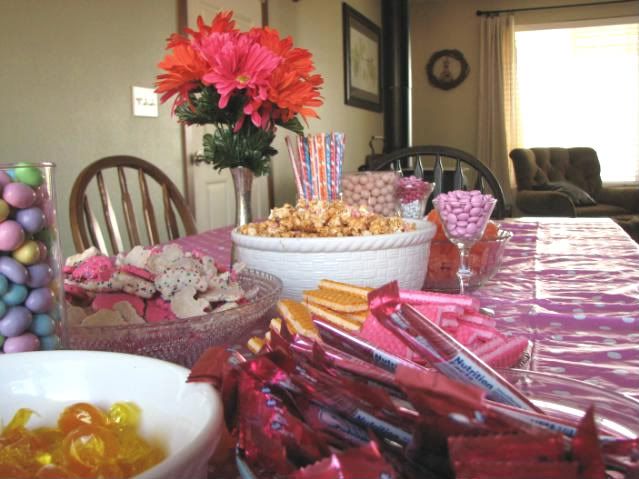 The candy table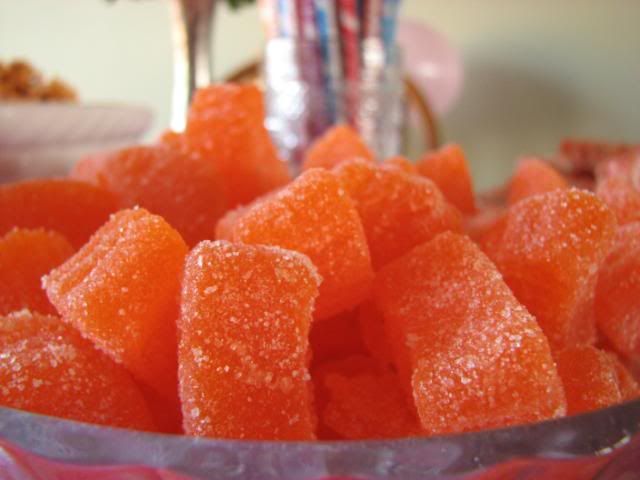 mmm...a favorite!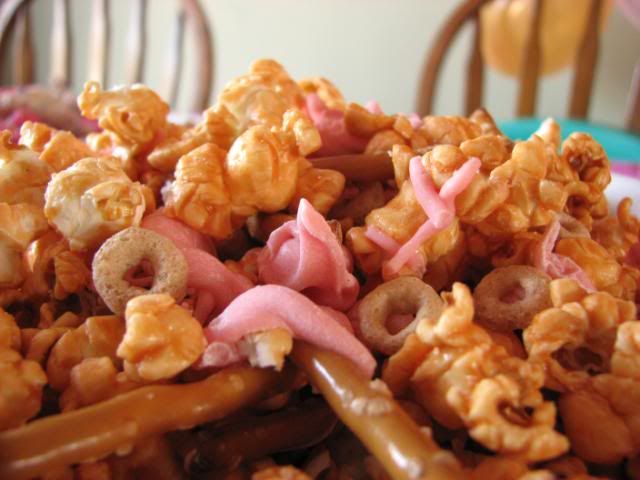 Pink and orange rice krispies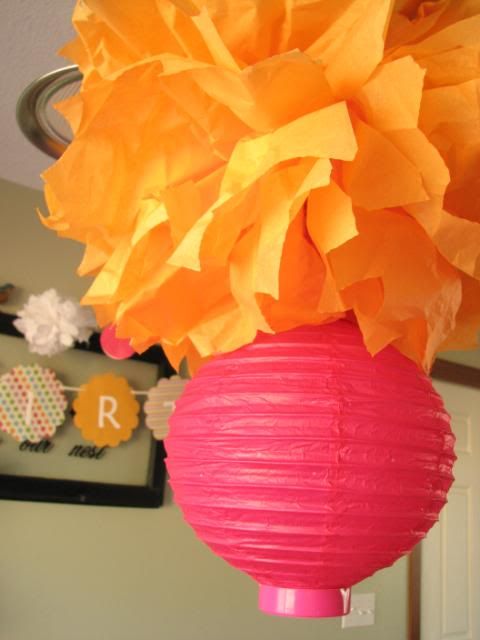 Found these lanters at the Dollar Tree.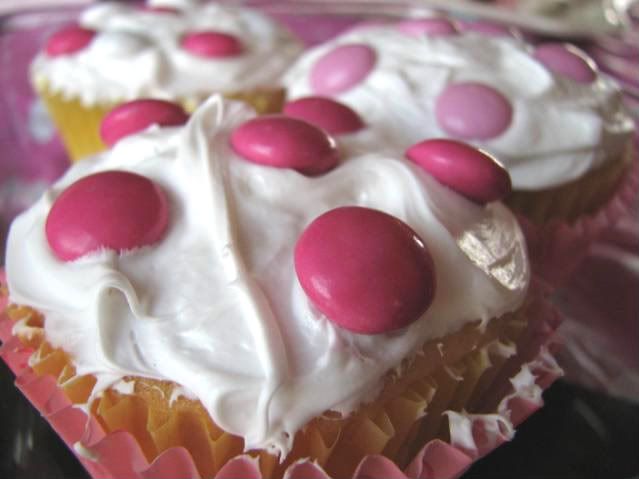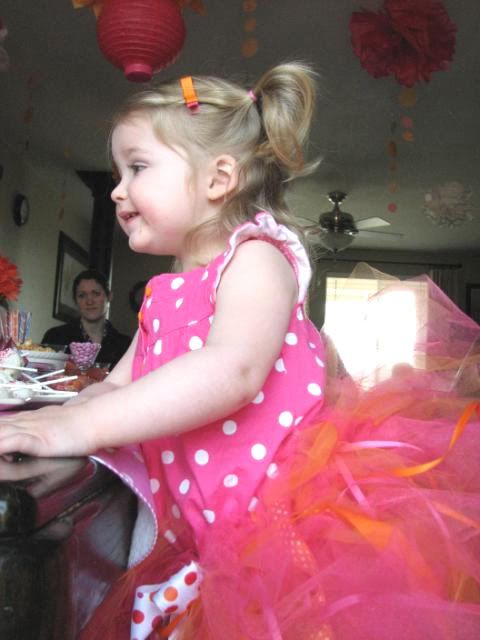 So excited! (Shirt from Carter's, complete with orange buttons)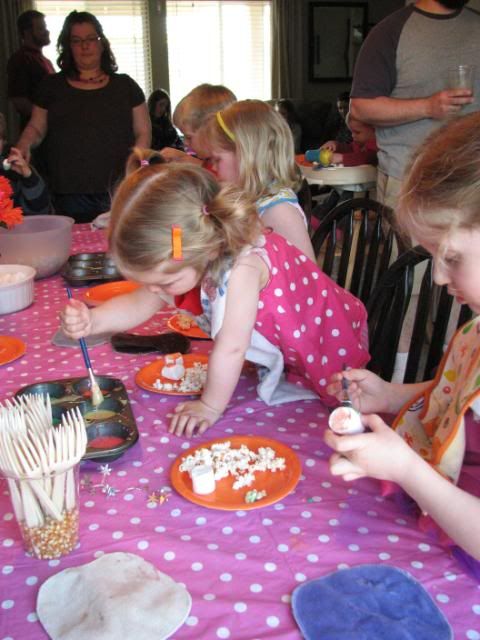 Painting marshmallows and popcorn with milk paint!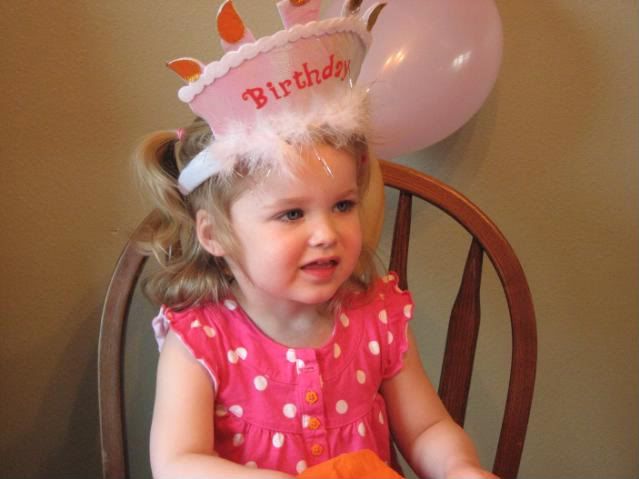 Crown from Dollar Tree.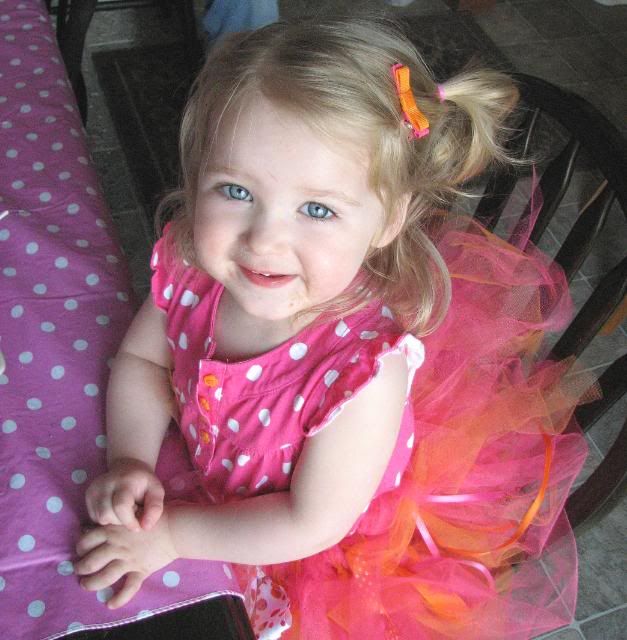 She loved every minute of it!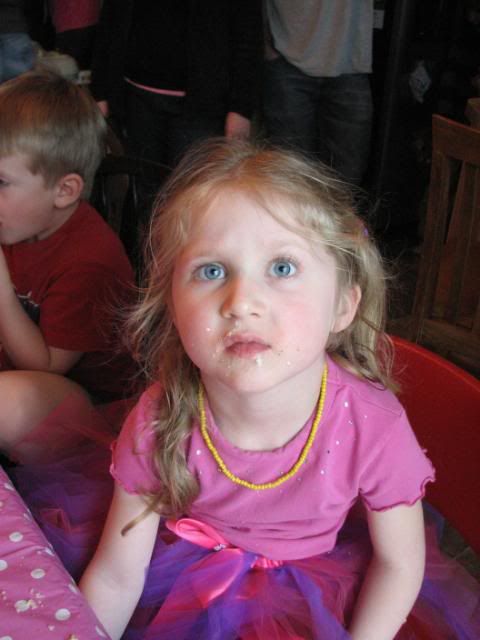 Let's not forget the sugar-drugged sister. I think the parents hate me (teehee).