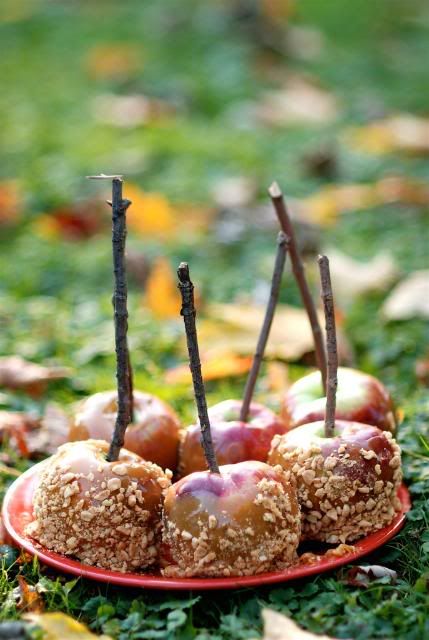 I love caramel apples! Especially with nuts on them. It's one of those delicious treats that I only make once a year, although I wish I did it a lot more! Have you ever bought those ridiculously overpriced apples from a candy store? My favorite kind, with white chocolate and oreos, is upwards of $6.00! Crazy.
Tonight I wanted an apple salad. I broke away from my stand-by waldorf variety and went with something new! What could be better than a caramel apple that's not only easy, but GOOD for you? This also makes a great potluck dish!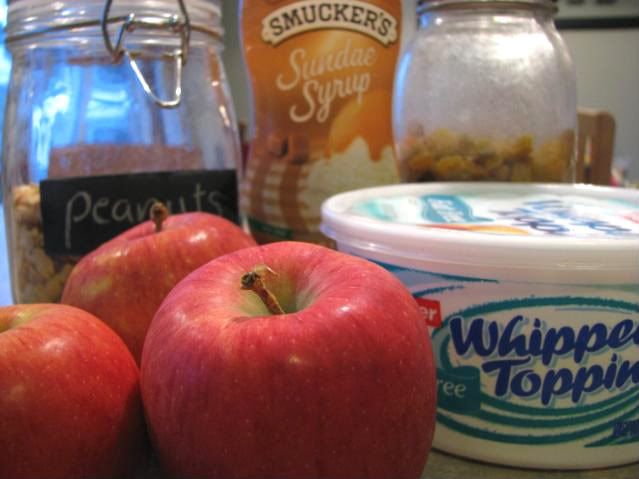 -1/2 cup peanuts (unsalted is best)
-1/2 cup golden raisins (these are optional, but I like the texture they give. You could also use regular raisins)
-2 Tbsp caramel sundae topping, plus extra to drizzle on top
-3/4 tub of frozen whipped topping, thawed (We use fat-free to make it not-so-terrible!)
Combine first four ingredients in large bowl and mix together. Fold in whipped topping, then drizzle extra caramel sauce over the top! Mmmm!