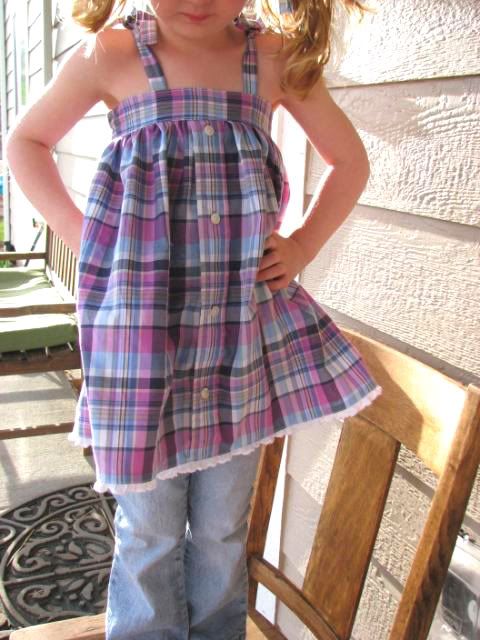 When I first saw the
Ashton top
on Brown Paper Packages
(love this blog!)
I had to make it right away! I picked up the men's shirt for $1.00 at the thrift store. I love the colors on Beary! The tutorial is really simple, and this top only took ONE DAY! I say that with enthusiasm because most things around here seem to sit forever waiting to be finished. Ahh the joys of motherhood.
(even the Easter egg Rice Krispie treats didn't get finished until today...)
I didn't have any FOE, so I made some simple tie straps out of extra shirt material. If you're liking the look, I cut four straps at 2.25" x 13" and sewed with a 1/4" seam.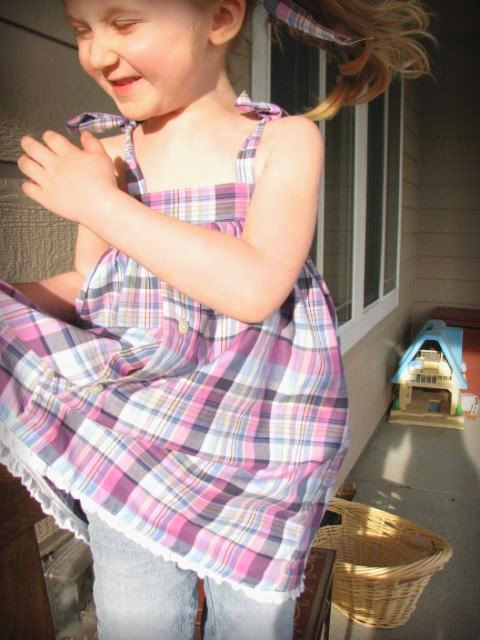 See the matching hair ribbons?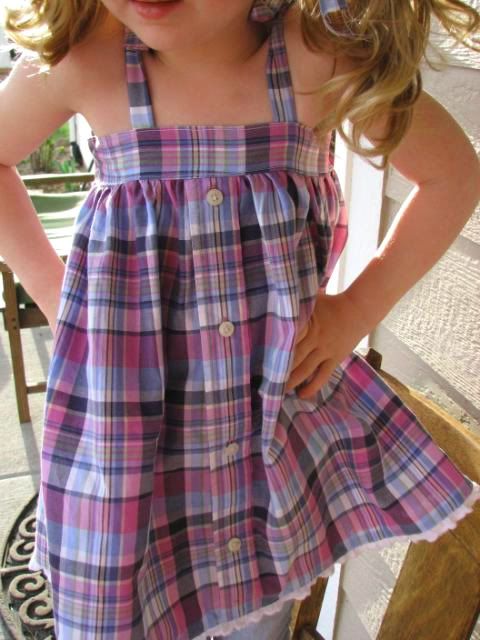 I used some of the eyelet from
this
post.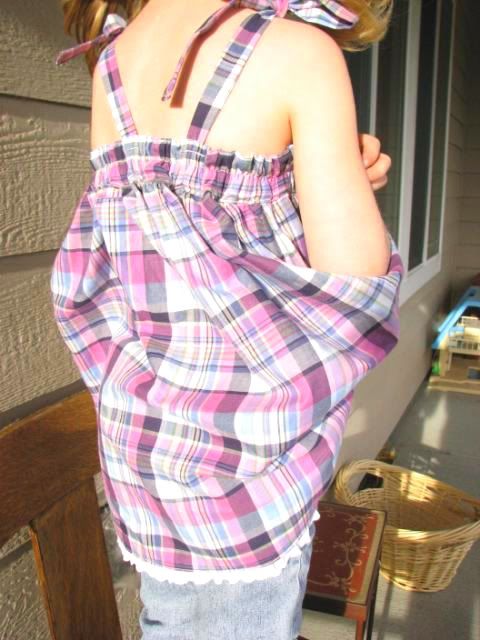 I also stitched down the middle of the back elastic for more support.
Beary hates when her elastic shifts any!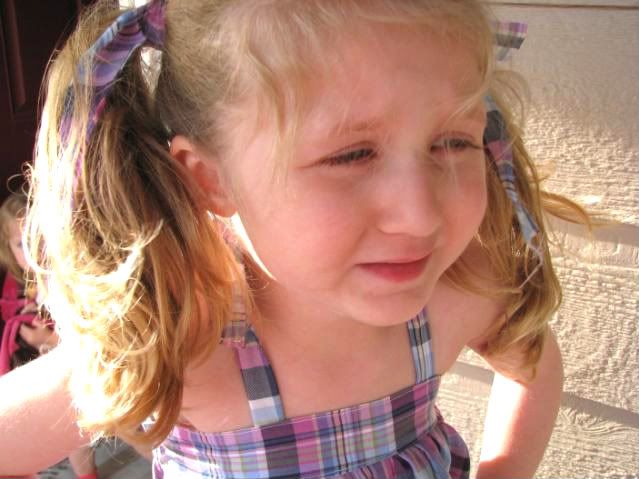 "Mommy please let me go inside now! It's too cold for pictures!"
Yah, it was only 45 degrees and windy, but the pictures are cute!
And because Beary has requested that you all see her "Post Office" outfit... (that she insisted on wearing to the P.O. today)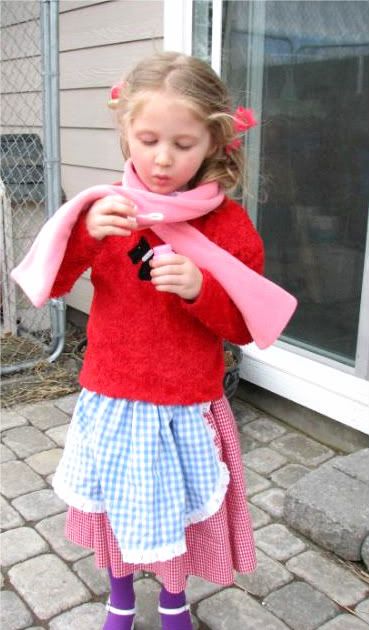 And because who can resist a hottie-hubbie holding a baby and a mug of coffee at the playground (where he chased around a busy toddler)...